Drive-By Fraud Alerts: What They Are & How To Combat Them
1 min read | Dec 9, 2016
What Are Drive-By Fraud Alerts?
A recent and increasingly dangerous phenomenon called dr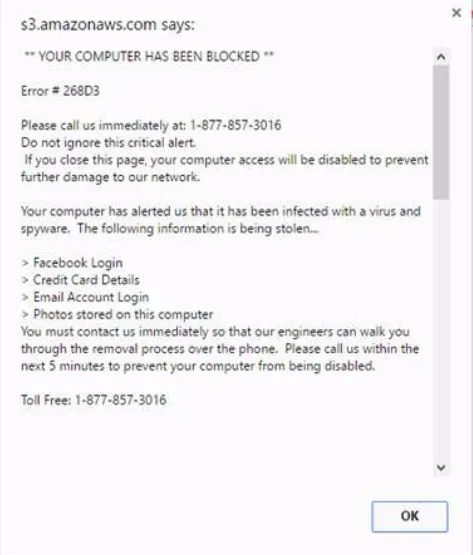 ive-by fraud alerts is beginning to make its mark on Triangle businesses. These alerts will pop up randomly while you are using the internet and alert you that your computer has been infected. It will then prompt you to call a phone number or take some other action in order to clear the infection.
What makes these so annoying and dangerous is that it is difficult to distinguish between fraudulent alerts and genuine warning messages. Users will call the telephone number given in the alert and follow the instructions provided by the "customer service reps" on the other end. These reps will typically trick the unassuming user into handing over control of their system. Once they have control of the system, the rep will install malicious software and attempt to get to other systems on the network.
How To Defend Against Them
A drive-by fraud alert looks similar to the image on the right. If you see any alert message like this, call Benton Tech immediately. Our team of engineers will inspect the authenticity of the alert and walk you through the process of erasing the scam and reinforcing your computer in the future.