Learn About Our IT Experts
Benton Technology Solutions is an IT services company, located in Durham, NC. We are a close-kit, family-owned business that serves clients all over North Carolina. The company was founded in 2009 by Troy Benton, an Army veteran and UNC-Chapel Hill graduate. 
At Benton Technology, we always put our clients first. Our mission is to provide expert services at competitive market rates with impeccable customer service. From VoIP services to network support, we have our clients' backs for anything they need. 
If you're in need of IT help, contact our team today! We look forward to hearing from you and helping you with all things IT.
Troy T. Benton, Owner & President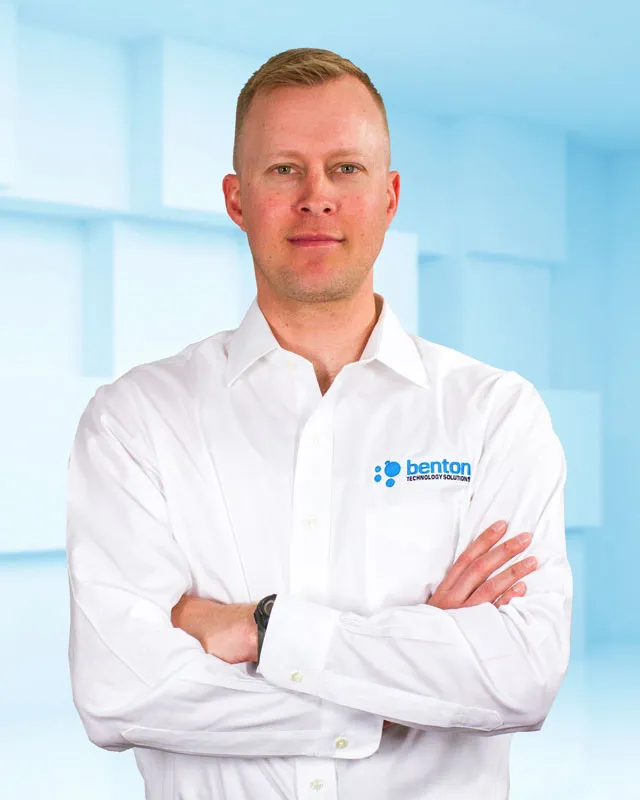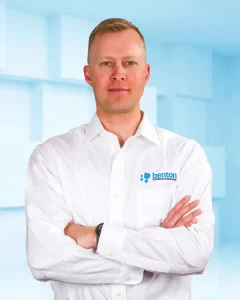 A native of Goldsboro, NC, founder Troy Benton originally moved to the Triangle to attend UNC-Chapel Hill in 1997. Troy graduated in 2001 and joined the North Carolina National Guard in 2002. Over the following few years, his military and IT careers took him from Arizona to New York City to the Middle East. After a nine-month deployment to Afghanistan in 2008, he returned to the Triangle to start a family and his own business. He and his wife, Holly, live in Durham with their three young daughters.
---
Adam Williams, Vice President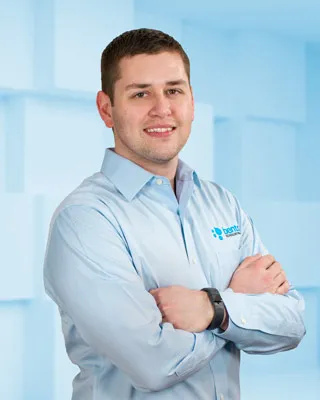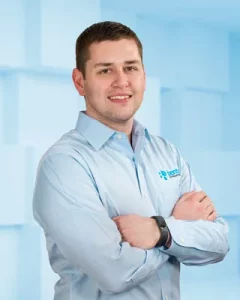 Originally from Raleigh, Adam has worked with Benton Technology Solutions since September 2011. He studied engineering and business management at NC State University, and has professional training and certification from New Horizons in Information Technology. During his career with Benton Technology Solutions, he earned several additional certifications, including his MCSA.  Adam and his wife Alexandra recently got married and purchased their first home. In his free time, you can find him running through the local parks in Raleigh, lifting weights, and playing cards with friends.
---
Patrick Post, Information Technology Manager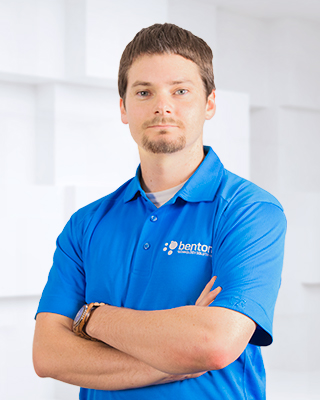 Born and raised in Raleigh, Patrick now lives in Apex with his wife Angie and their two dogs. He attended Appalachian State University where he studied criminal justice and business. He is also an Eagle Scout and A+ certified. In his free time, he enjoys playing sports, video games and fostering kittens.
---
Adam Piasecki, Information Technology Professional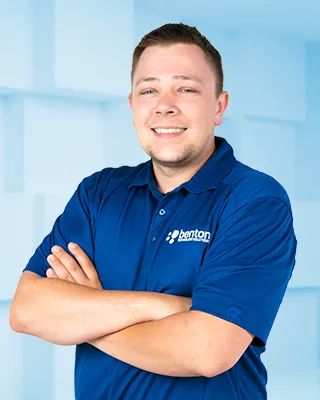 Adam relocated to Pittsboro after growing up in southern New Jersey. He loves traveling and spending time outdoors, which is good since he lives in a "tiny house." He graduated from Central Carolina Community College, where he studied Information Technology. He loves to play pool, play with animals, and spend time with his friends and family.
---
Holly Benton, Manager of All Things Non-Technical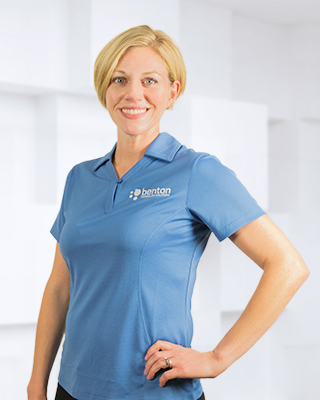 Holly joined Troy in the office in July after staying home with their girls for the past three years. With a background in marketing and office management, Holly handles the administrative tasks and likes to think of herself as the "manager of all things non-technical." She spends most of her time outside of the office keeping the family and house in line but she also enjoys working out, traveling and watching the Heels and Panthers play.
---