Learn About Our IT Experts
Benton Technology Solutions is an IT services company, located in Durham, NC. We are a close-kit, family-owned business that serves clients all over North Carolina. The company was founded in 2009 by Troy Benton, an Army veteran and UNC-Chapel Hill graduate.
At Benton Technology, we always put our clients first. Our mission is to provide expert services at competitive market rates with impeccable customer service. From VoIP services to network support, we have our clients' backs for anything they need.
If you're in need of IT help, contact our team today! We look forward to hearing from you and helping you with all things IT.
Troy T. Benton, Owner & President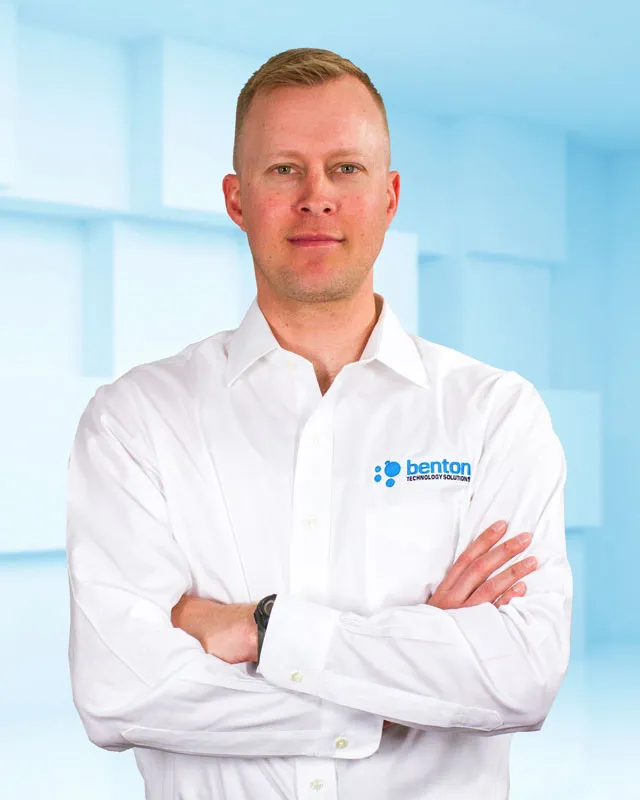 A native of Goldsboro, NC, founder Troy Benton originally moved to the Triangle to attend UNC-Chapel Hill in 1997. Troy graduated in 2001 and joined the North Carolina National Guard in 2002. Over the following few years, his military and IT careers took him from Arizona to New York City to the Middle East. After a nine-month deployment to Afghanistan in 2008, he returned to the Triangle to start a family and his own business. He and his wife, Holly, live in New Hill with their three young daughters.
Adam Williams, Vice President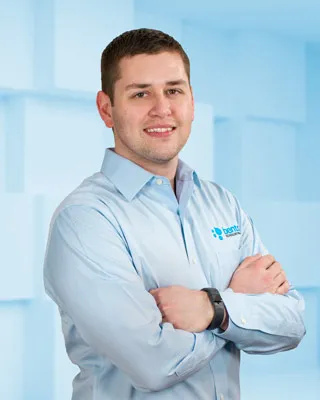 A true Raleigh native, Adam joined Benton Tech as the first hire back in 2011. He studied Engineering at NCSU and IT at New Horizons. He has achieved many certifications to advance his career in the field and continuously looks for ways to improve leadership. Adam and his wife Alexandra recently welcomed their son Ashton into the world. He likes playing disc golf, gaming with friends, and rucking through local parks.
Adam Piasecki, Information Technology Project Lead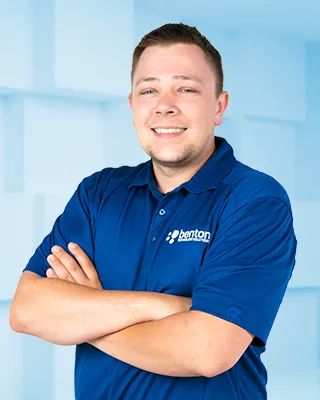 Adam relocated to North Carolina after growing up in south Jersey. He graduated from Central Carolina Community College, where he studied Information Technology. He loves to play pool, play with animals, spend time with his friends and family, traveling, boating and spending time outdoors.
Xavier Greenway, Information Technology Support Supervisor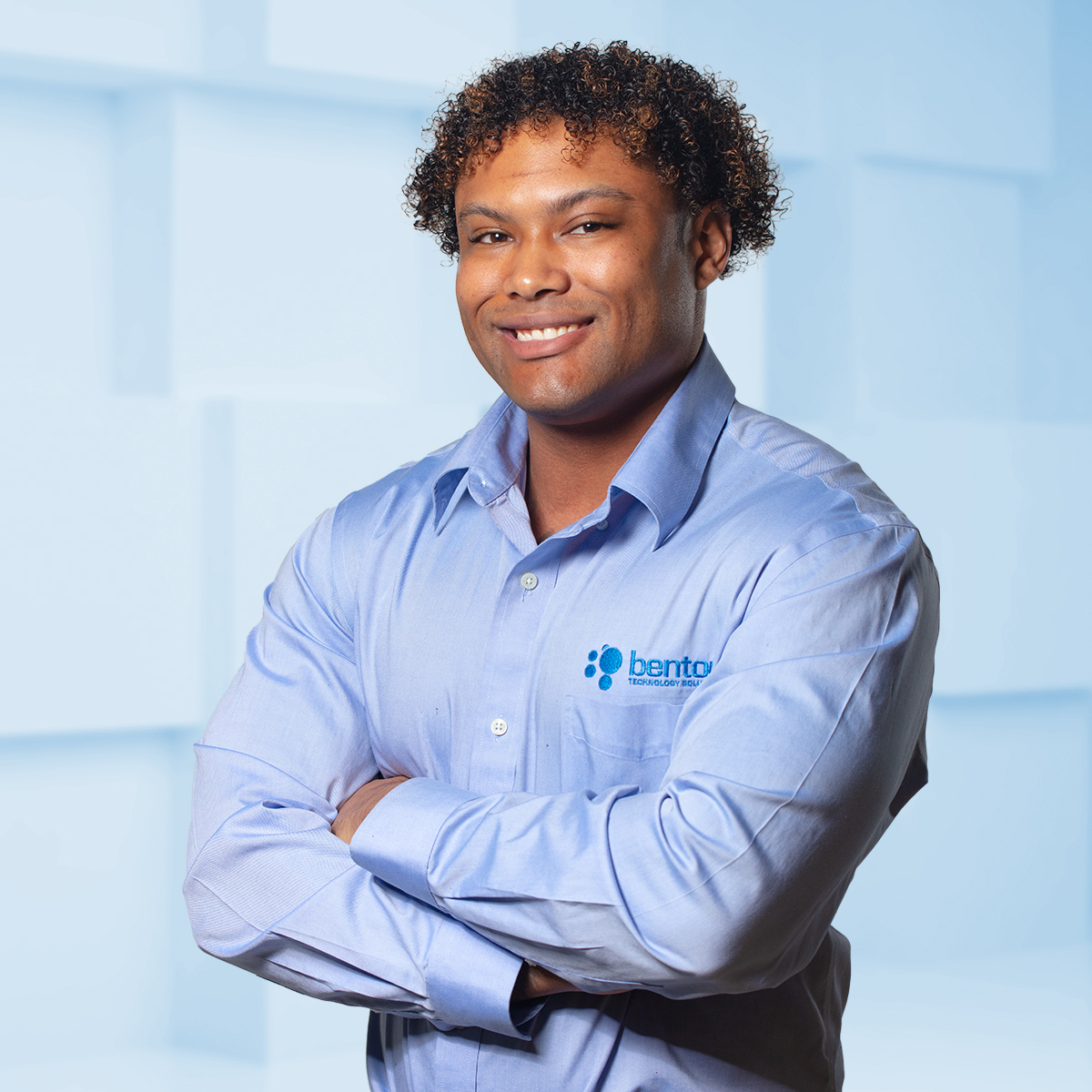 Xavier relocated to the Triangle after serving in the military as an IT Specialist and Communications Manager, where he directed secure, relevant Information Technology (IT) and high-capacity line-of-sight initiatives to support key business objectives. He currently attends Western Governors University, where he studies Cloud and System Administration. In his free time, he enjoys working out, online gaming with friends, and learning new ways to improve his technical skills. Be sure to give him a warm welcome to Benton Technology!
Holly Benton, Office Administrator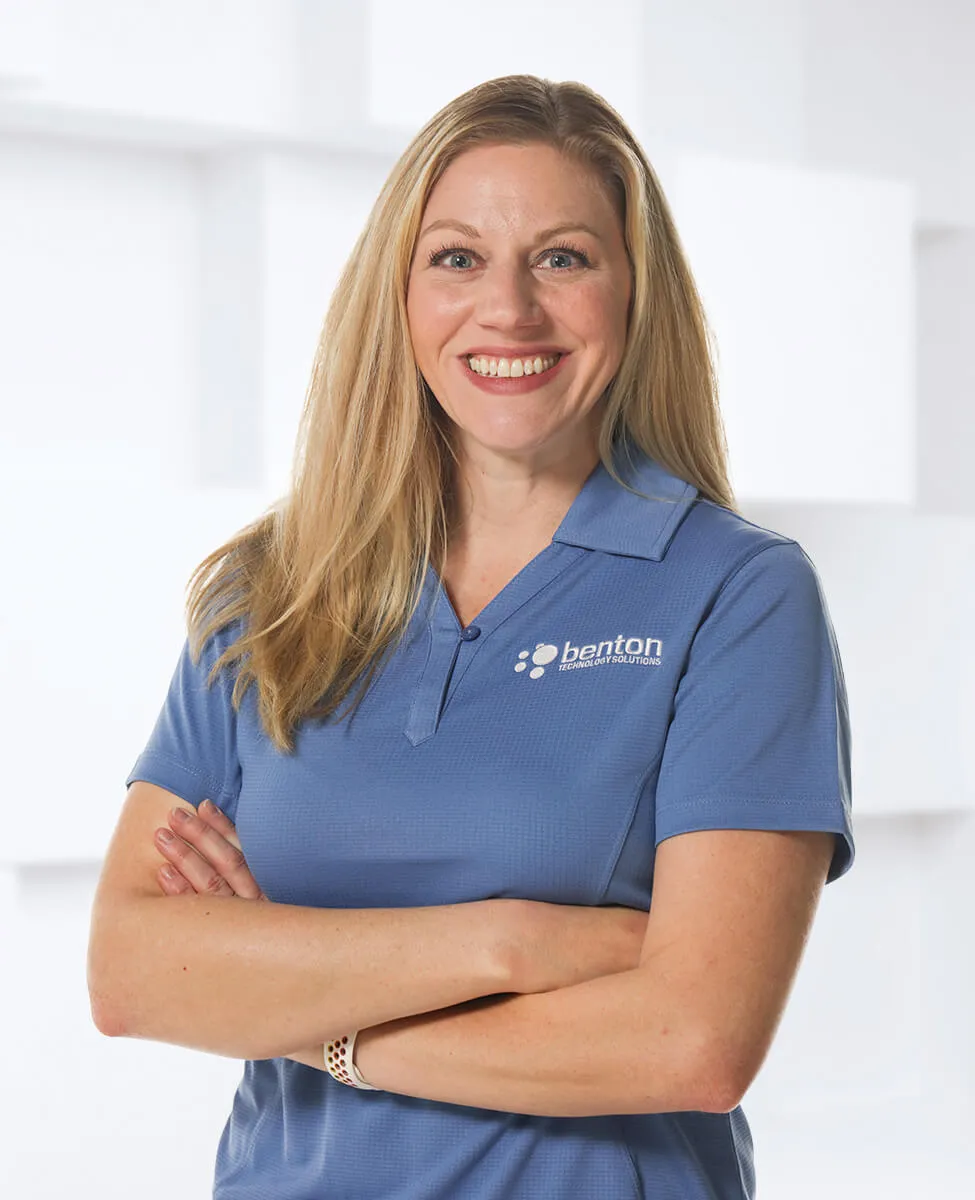 Holly graduated from UNC – Chapel Hill with a degree in journalism and marketing. She worked in various roles in that field until having their three daughters. After staying home with them full-time for a few years, she decided to use her background in office management to help Troy in the family business. She still stays very busy with the girls and their two golden doodles but she also enjoys traveling, working out, gardening and watching sports (especially anything Carolina).
Karney Thompson, Information Technology Professional L2
Karney moved to Raleigh when he was about 8 years old. He was born in St. Thomas and moved to be closer to family. He graduated from Shaw University with an Accounting Degree and at Wake Technical Community College with a Web Developer Degree. He is also A+/Network+ certified and working towards being Security+ certified. He also enjoys going to the gym, gaming, and learning.
Jake Lee, Information Technology Specialist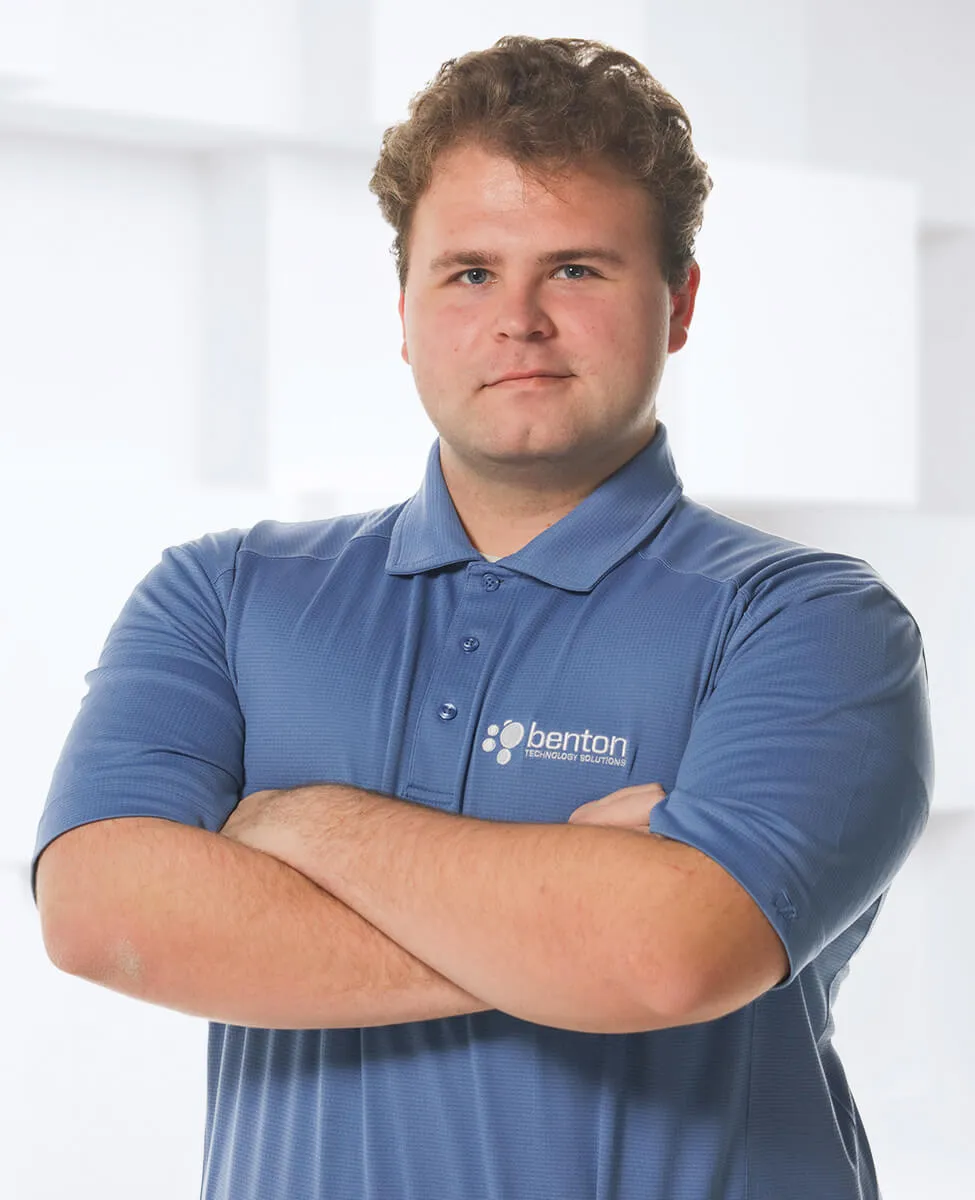 Jake was born and raised in Clayton, where he graduated from Johnston Community College. Whether at work or at play, Jake tends to find himself around computers. If he's not solving problems, he's either playing games with his friends, or pursuing more creative endeavors like video editing.
Eli Rainsworth, Information Technology Specialist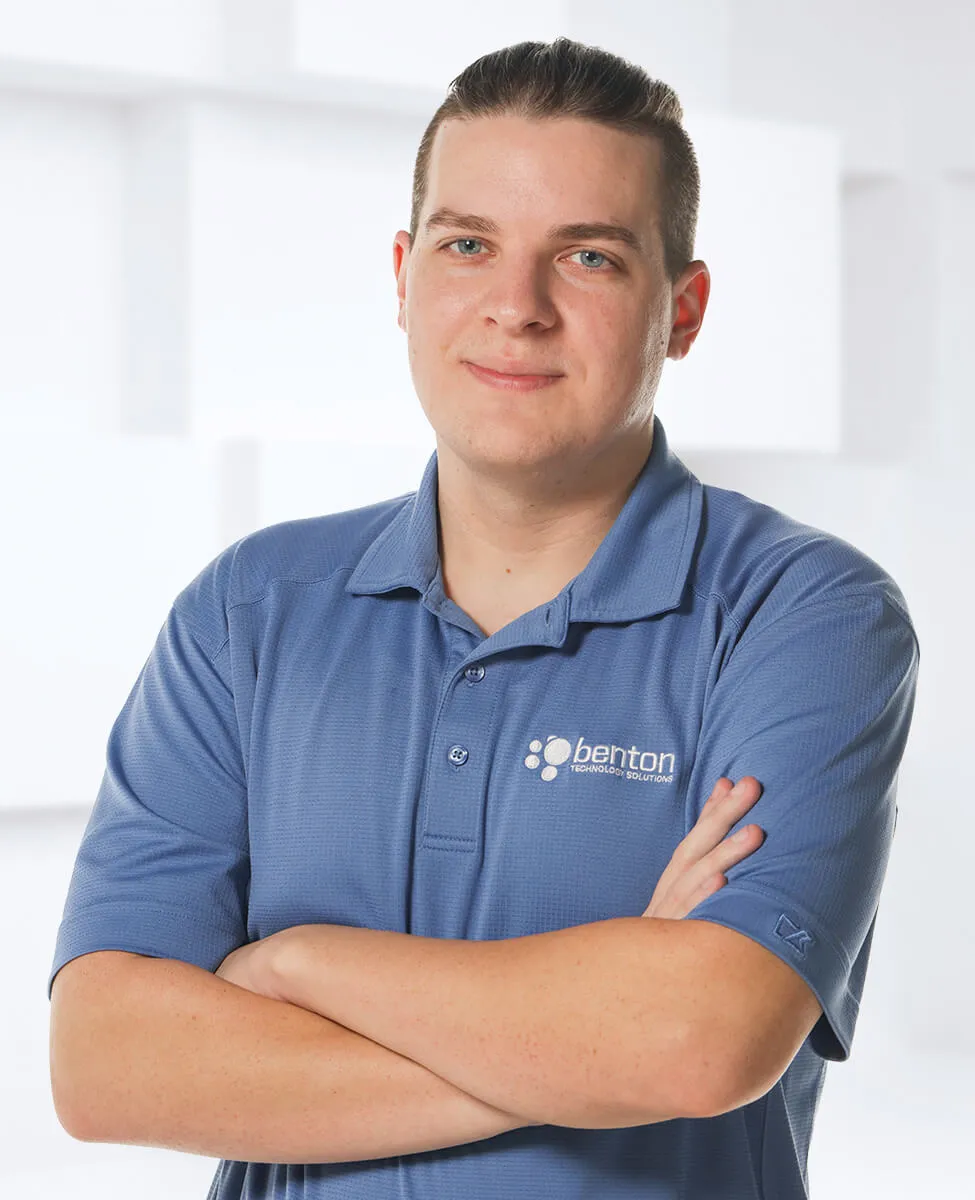 Born and raised in NC, he currently calls Asheboro home. He graduated from Forsyth Technical Community College with a degree in Information Technology. In his free time, he likes reading, writing, illustrating, science-fiction movies and yoga.
Brandon T. Marvel, Information Technology Specialist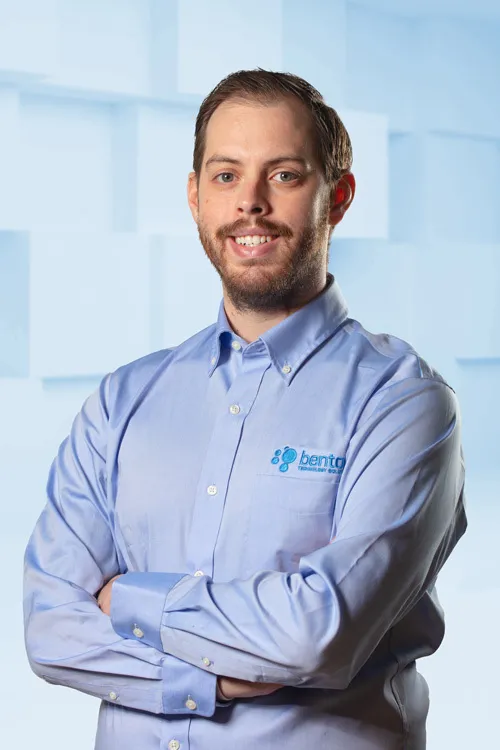 A native of Dearborn Michigan, growing up in the suburbs outside Detroit after graduating High School moved on to a career as a F-15 Mechanic "Dedicated Crew Chief". Spent most of his time overseas assignments in England and Okinawa Japan. After returning from overseas was stationed at Seymour Johnson AFB in Goldsboro NC and after falling in love with all that the state of North Carolina had to offer decided to stay once honorably separated from the military in 2021. He currently lives in Apex NC while finishing up degree in Cybersecurity with University of Maryland Global Campus.
Julieth Zayas, Information Technology Specialist
Raised in New York City, Julieth relocated to Virginia in 2018 to join the Army and pursue her dream career path in Information Technology. The military led her to NC, and she now resides in Durham. She's passionate about solving problems and learning new ways to implement solutions. Working in IT excites her because she can learn something new every single day. She finds it very rewarding to be able to help customers solve any technical issues they are having along with being able to educate them to make their encounters with that much better. Her personal time includes her two adorable boys, all things Hello Kitty, and crafting.
Andrew Grybko, Information Technology Specialist
Andrew relocated to the triangle after growing up in western North Carolina. He graduated from Wake Technical Community College with a degree in cybersecurity. He is also currently working towards being Security+ and CYSA+ certified. When he's not working, Andrew enjoys spending time with his wife and dogs, hiking, kayaking, and gaming with his friends.
Cheryl Wade, Accounting Professional
Cheryl is a native of NC for the past 22 years, a graduate of Waynesburg University, Waynesburg PA (but a UNC fan) with a degree in Business Administration. She is an Air Force Veteran and retired Postmaster. She is married and has 3 daughters, grown and on their own. She enjoys accounting, travel of any type, camping, and her Corgi and Poodle.